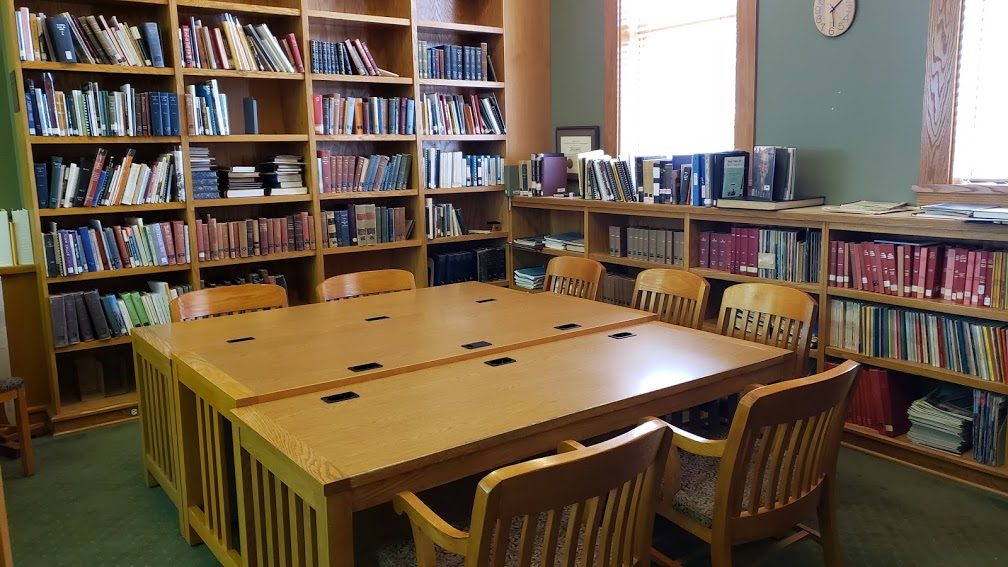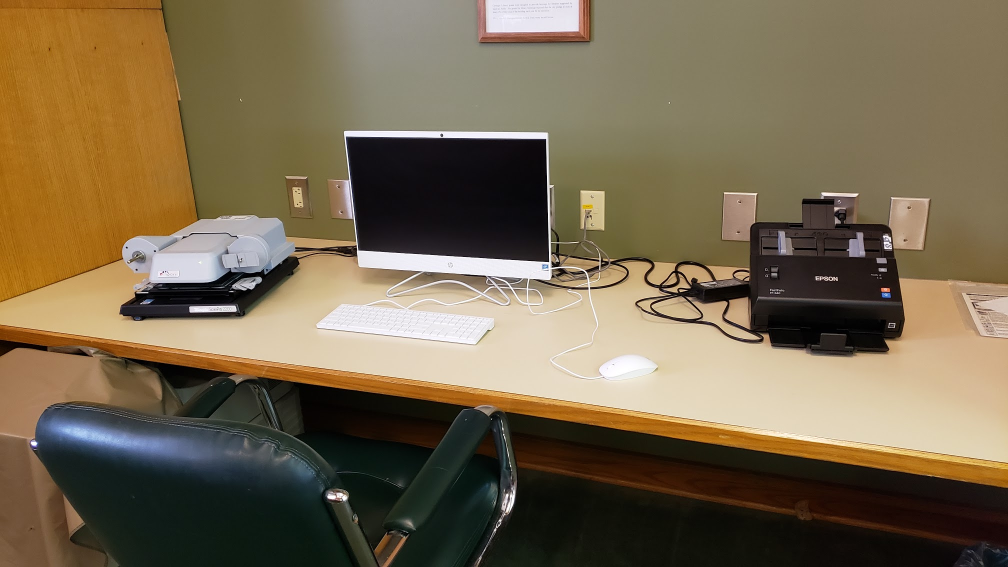 The History Room contains a collection of local history and genealogy materials as well as offering a microfilm machine and photo scanner available for public use. If you know you would like to use the microfilm machine for a block of times, please reserve the room. This room can also be reserved for small groups up to 10. If you've never used our meeting rooms before, please fill out the form available here or in person at either circulation desk. If we have a recent application on file, you can call the library for reservations @ 563-652-3874 or email staff@maquoketa.lib.ia.us.
Available in the History Room
Newspapers Available on Microfilm
Jackson Sentinel
[years]
Title?
[years]
Maquoketa Sentinel Press
[years]
Microfilm Machine
Gone are the days of bulky microfilm machines. Our updated machine is smaller and easier to use than previous machines. You will be able to save scans as image files (.jpg) or documents (.pdf) to your personal storage device or online storage service.
Photo Scanner
Our Friends of the library purchased a high speed photo scanner that is available for public use. Bring in your photos and your storage device, and degitize your photos in no time. You can also scan the photos and upload them to an online storage service such as Dropbox or GoogleDrive. This scanner will also scan the back of your photos to save those precious hand written captions.
As with the microfilm machine, you may want to reserve the room for a block of time to make sure you have time to make it through your photos.
If you would like staff to train you in the use of either of these machines, please schedule a technology appointment so we can be sure you will receive the help you need.