The Maquoketa Public Library has two book clubs that meet every month. We also host book discussions from time to time, check our calendar for more details.
If you run or are thinking about starting a book club, we have a collection of multiple copies of books you are welcome to check out. We are also happy to help assist you in interlibrary loaning materials at a reasonable cost.
---
Fireside Book Club
This book club meets the third Tuesday of every month at 6:30 PM. We read mostly fiction but sprinkle in a few nonfiction books here and there. Some of the titles we've read in the past include Empire Falls by Richard Russo, Death Comes for the Archbishop by Willa Cather, and The Professor and the Madman by Simon Winchester.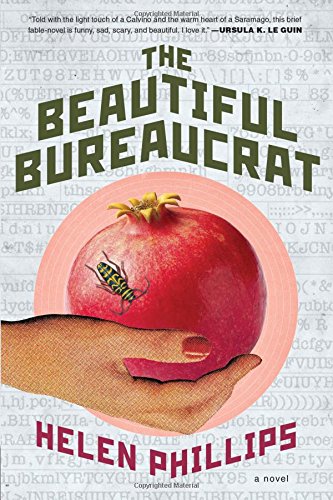 Coming Up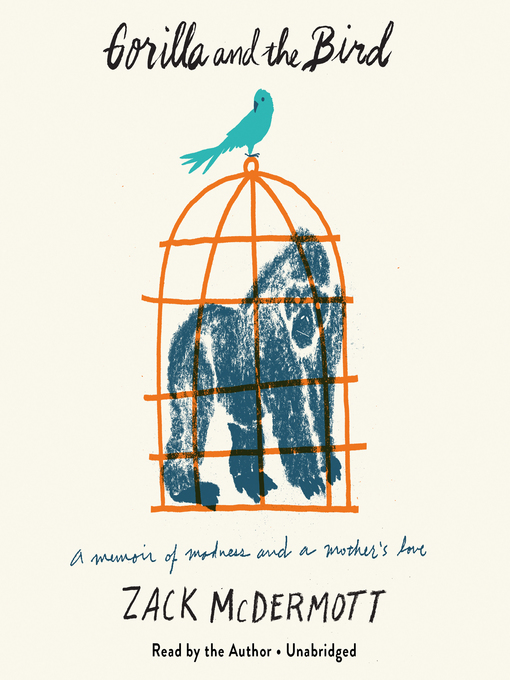 The Beautiful Bureaucrat
by Helen Phillips
In a windowless building in a remote part of town, the newly employed Josephine inputs an endless string of numbers into something known only as The Database. After a long period of joblessness, she's not inclined to question her fortune, but as the days inch by and the files stack up, Josephine feels increasingly anxious in her surroundings-the office's scarred pinkish walls take on a living quality, the drone of keyboards echoes eerily down the long halls. When one evening her husband Joseph disappears and then returns, offering no explanation as to his whereabouts, her creeping unease shifts decidedly to dread.
As other strange events build to a crescendo, the haunting truth about Josephine's work begins to take shape in her mind, even as something powerful is gathering its own form within her. She realizes that in order to save those she holds most dear, she must penetrate an institution whose tentacles seem to extend to every corner of the city and beyond. Both chilling and poignant, The Beautiful Bureaucrat is a novel of rare restraint and imagination. With it, Helen Phillips enters the company of Murakami, Bender, and Atwood as she twists the world we know and shows it back to us full of meaning and wonder-luminous and new.
Join us at the library.
August 17, 2021 @ 6:30 PM
Gorilla and the Bird
by Zack McDermott
Zack McDermott, a 26-year-old Brooklyn public defender, woke up one morning convinced he was being filmed, Truman Show-style, as part of an audition for a TV pilot. Every passerby was an actor; every car would magically stop for him; everything he saw was a cue from "The Producer" to help inspire the performance of a lifetime. After a manic spree around Manhattan, Zack, who is bipolar, was arrested on a subway platform and admitted to Bellevue Hospital.

So begins the story of Zack's freefall into psychosis and his desperate, poignant, often hilarious struggle to claw his way back to sanity. It's a journey that will take him from New York City back to his Kansas roots and to the one person who might be able to save him, his tough, big-hearted Midwestern mother, nicknamed the Bird, whose fierce and steadfast love is the light in Zack's dark world.

Before his odyssey is over, Zack will be tackled by guards in mental wards, run naked through cornfields, receive secret messages from the TV, befriend a former Navy Seal and his talking stuffed monkey, and see the Virgin Mary in the whorls of his own back hair. But with the Bird's help, he just might have a shot at pulling through, starting over, and maybe even meeting a partner who can love him back, bipolar and all.
Join us at the library.
September 21, 2021 @ 6:30 PM
---
Lunchtime Book Club
Formerly known as the Ladies' Book Club, this group meets every third Friday at noon. This group often focuses on lighter fare and often features female main characters and authors. Some of our past books include The Night Circus by Erin Morgenstern, A Northern Light by Jennifer Donnely, and The Girl on the Train by Paula Hawkins.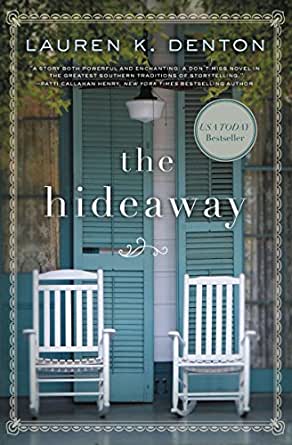 The Hideaway
by Lauren K. Denton
After her last remaining family member dies, Sara Jenkins goes home to The Hideaway, her grandmother Mags's ramshackle B&B in Sweet Bay. She intends to quickly tie up loose ends then return to her busy life and thriving antique shop in New Orleans. Instead, she learns Mags has willed The Hideaway to her and charged her with renovating it—no small task considering her grandmother's best friends, a motley crew of senior citizens, still live there.
Rather than hurrying back to New Orleans, Sara stays in Sweet Bay and begins the biggest house-rehabbing project of her career. Amid drywall dust, old memories, and a charming contractor, she discovers that slipping back into life at The Hideaway is easier than she expected.
Then she discovers a box Mags left in the attic with clues to a life Sara never imagined for her grandmother. With help from Mags's friends, Sara begins to piece together the mysterious life of bravery, passion, and choices that changed her grandmother's destiny in both marvelous and devastating ways.
When an opportunistic land developer threatens to seize The Hideaway, Sara is forced to make a choice—stay in Sweet Bay and fight for the house and the people she's grown to love or leave again and return to her successful but solitary life in New Orleans.
Join us at the library.
August 20, 2021 @ Noon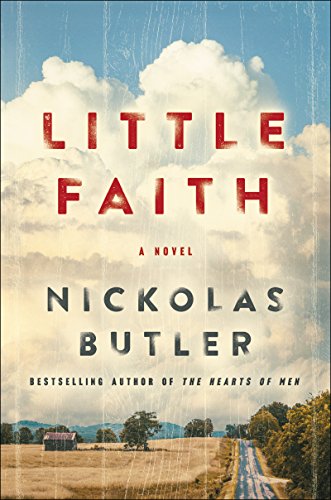 Little Faith
by Nickolas Butler
Lyle Hovde is at the onset of his golden years, living a mostly content life in rural Wisconsin with his wife, Peg, daughter, Shiloh, and six-year old grandson, Isaac. After a troubled adolescence and subsequent estrangement from her parents, Shiloh has finally come home. But while Lyle is thrilled to have his whole family reunited, he's also uneasy: in Shiloh's absence, she has become deeply involved with an extremist church, and the devout pastor courting her is convinced Isaac has the spiritual ability to heal the sick.
While reckoning with his own faith—or lack thereof—Lyle soon finds himself torn between his unease about the church and his desire to keep his daughter and grandson in his life. But when the church's radical belief system threatens Isaac's safety, Lyle is forced to make a decision from which the family may not recover.
Join us at the library.
September 17, 2021 @ Noon
---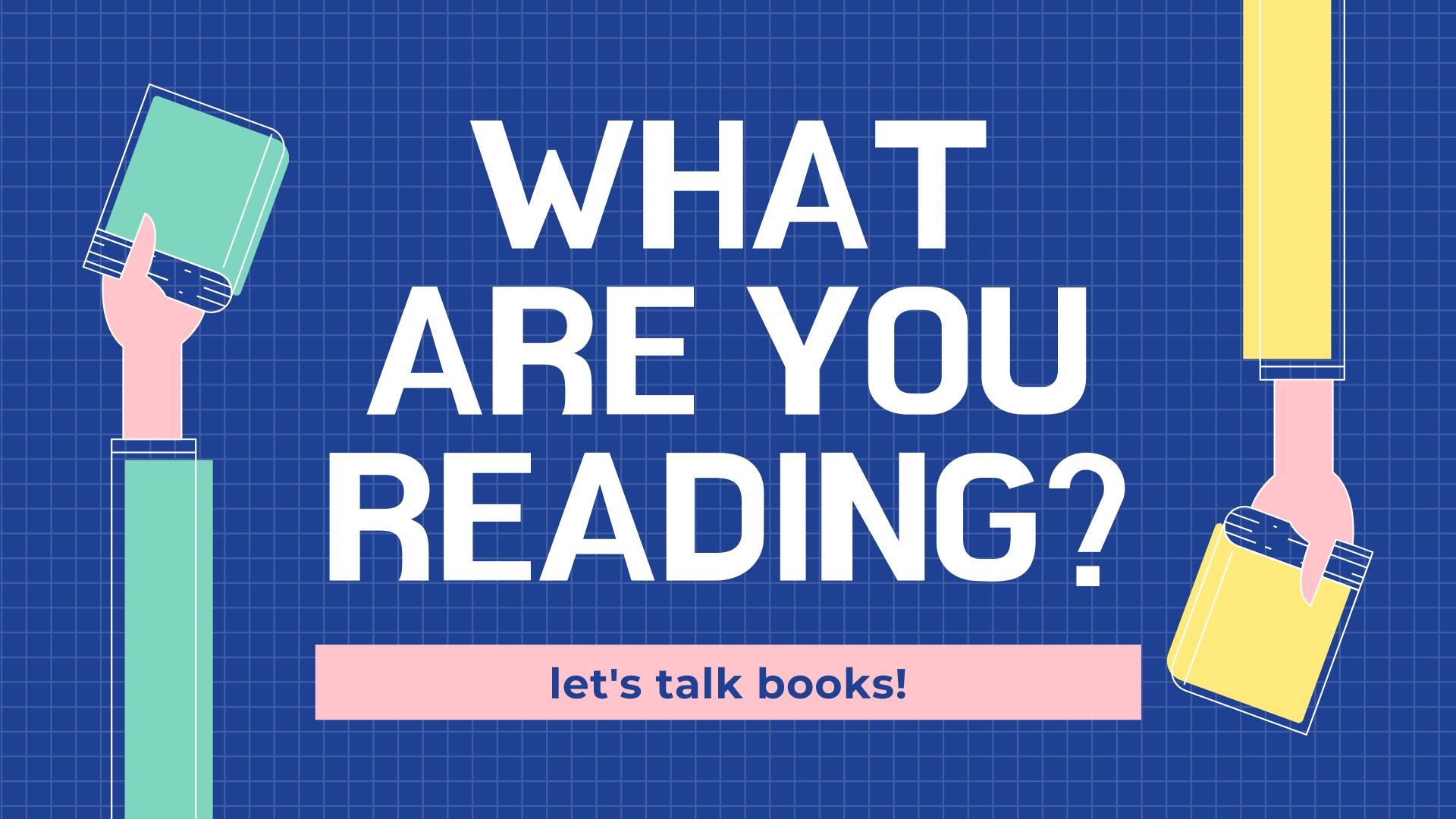 We want to hear all about what you're reading! Join us at 7:00 on the fourth Tuesday of each month to share your thoughts and hear what others are reading. If there's time, library director, Katie Pauls, will share some new titles in the collection.
Link to join: https://us02web.zoom.us/j/88053653111
July 29, 2021 @ 7:00 PM
August 24, 2021
September 28, 2021
---
Maquoketa Hometown Pride and Maquoketa Public Library have partnered to bring you Hometown Pride READS, a free community-focused book club whose main topic is just that – building community.

Limited copies of the titles will be available on a first come, first serve basis at the front desk. Participants are also encouraged to take part in our InterLibrary Loan program, download eBooks or audiobooks, or purchase their own copies. (Sharing of physical copies is a great way to build community!).

Not currently a library patron? What a great time to stop by the library and sign-up for a library card!

Hometown Pride READS is a partnership of Maquoketa Hometown Pride and Maquoketa Public Library.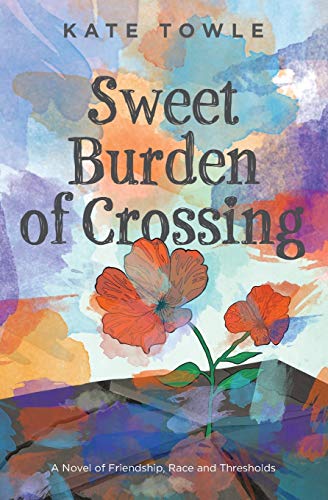 Sweet Burden of Crossing
by Kate Towle
Sweet Burden of Crossing details the story of Chris and Rikki, two Midwestern college students in the 1980s who form a deep bond through their shared journey of father loss. Though they grew up just 40 miles apart in Indiana, their lives could not have been more different. Chris came from the quiet town of LaPorte, while Rikki was raised by foster parents in Gary, an industrial city in decline. The novel follows the young women as they explore their identities and the intergenerational trauma challenging their lives. Wrapped in the rich dynamics of race, Sweet Burden of Crossing highlights how Chris, the white narrator, grapples with her father's early death during the Civil Rights Movement and awakens to the lived experiences of Blacks in the United States. It surfaces many thresholds that remain relevant today as we broaden our perspectives and learn to move beyond our comfort zone. As Chris and Rikki care for one another, they learn that every moment offers a sweet burden, some type of heart lesson and the gift it brings. Sweet Burden of Crossing, in its fictional portrayal of the bumps and joys of cross-racial friendships, offers a model for exploring our feelings about race and breaking down barriers of injustice. The book includes questions for self-inquiry and group dialogue, with an eye to sparking honest conversations and building resilient individuals, friendships, and communities.
Join us in the Community Room for a presentation from the author.
Thursday, August 26, 2021 @ 6:30 PM