The Maquoketa Public Library has two book clubs that meet every month. We also host book discussions from time to time, check our calendar for more details.
If you run or are thinking about starting a book club, we have a collection of multiple copies of books you are welcome to check out. We are also happy to help assist you in interlibrary loaning materials at a reasonable cost.
---
Fireside Book Club
This book club meets the third Tuesday of every month at 6:30 PM. We read mostly fiction but sprinkle in a few nonfiction books here and there. Some of the titles we've read in the past include Empire Falls by Richard Russo, Death Comes for the Archbishop by Willa Cather, and The Professor and the Madman by Simon Winchester.
Eight Hundred Grapes
by Laura Dave
Please register if you plan to attend! https://forms.gle/yAt83svqt16jyYWa6
There are secrets you share, and secrets you hide… What if your beloved fiancé, he of the crinkly smile and irresistible British accent, had kept a life-changing secret from you? And what if, just a week before your dream wedding, you discovered it?

Georgia Ford, bride-to-be, hops in her car and drives through the night, from Los Angeles to Sonoma, to her safe haven: her family, and the acclaimed family winery. Georgia craves the company of those who know her best, and whom she truly knows. Better yet, it's the eve of the last harvest—the best time of the growing season, and Georgia knows she'll find solace—and distraction—in the familiar rituals. But when Georgia arrives home, nothing is at all familiar. Her parents, her brothers, the family business, are all unrecognizable. It seems her fiancé isn't the only one who's been keeping secrets…
Join us at Iowa Grape Vines Winery!
June 21, 2022 @ 6:00 PM
The Holdout
by Graham Moore
It's the most sensational case of the decade. Fifteen-year-old Jessica Silver, heiress to a billion-dollar real estate fortune, vanishes on her way home from school, and her teacher, Bobby Nock, a twenty-five-year-old African American man, is the prime suspect. The subsequent trial taps straight into America's most pressing preoccupations: race, class, sex, law enforcement, and the lurid sins of the rich and famous. It's an open-and-shut case for the prosecution, and a quick conviction seems all but guaranteed—until Maya Seale, a young woman on the jury, convinced of Nock's innocence, persuades the rest of the jurors to return the verdict of not guilty, a controversial decision that will change all their lives forever.

Flash forward ten years. A true-crime docuseries reassembles the jury, with particular focus on Maya, now a defense attorney herself. When one of the jurors is found dead in Maya's hotel room, all evidence points to her as the killer. Now, she must prove her own innocence—by getting to the bottom of a case that is far from closed.

As the present-day murder investigation weaves together with the story of what really happened during their deliberation, told by each of the jurors in turn, the secrets they have all been keeping threaten to come out—with drastic consequences for all involved.
Join us at the library
July 19, 2022 @ 6:30 PM
---
Lunchtime Book Club
Formerly known as the Ladies' Book Club, this group meets every third Friday at noon. This group often focuses on lighter fare and often features female main characters and authors. Some of our past books include The Night Circus by Erin Morgenstern, A Northern Light by Jennifer Donnely, and The Girl on the Train by Paula Hawkins.
The Only Woman in the Room
by Marie Benedict
She possessed a stunning beauty. She also possessed a stunning mind. Could the world handle both?

​Her beauty almost certainly saved her from the rising Nazi party and led to marriage with an Austrian arms dealer. Underestimated in everything else, she overheard the Third Reich's plans while at her husband's side, understanding more than anyone would guess. She devised a plan to flee in disguise from their castle, and the whirlwind escape landed her in Hollywood. She became Hedy Lamarr, screen star.
​
​But she kept a secret more shocking than her heritage or her marriage: she was a scientist. And she knew a few secrets about the enemy. She had an idea that might help the country fight the Nazis...if anyone would listen to her.
Join us at the library.
June 17, 2022 @ Noon
The Grace Year
by Kim Liggett
Survive the year.

No one speaks of the grace year. It's forbidden.

In Garner County, girls are told they have the power to lure grown men from their beds, to drive women mad with jealousy. They believe their very skin emits a powerful aphrodisiac, the potent essence of youth, of a girl on the edge of womanhood. That's why they're banished for their sixteenth year, to release their magic into the wild so they can return purified and ready for marriage. But not all of them will make it home alive.

Sixteen-year-old Tierney James dreams of a better life—a society that doesn't pit friend against friend or woman against woman, but as her own grace year draws near, she quickly realizes that it's not just the brutal elements they must fear. It's not even the poachers in the woods, men who are waiting for a chance to grab one of the girls in order to make a fortune on the black market. Their greatest threat may very well be each other.
Join us at the library.
July 15, 2022 @ Noon
---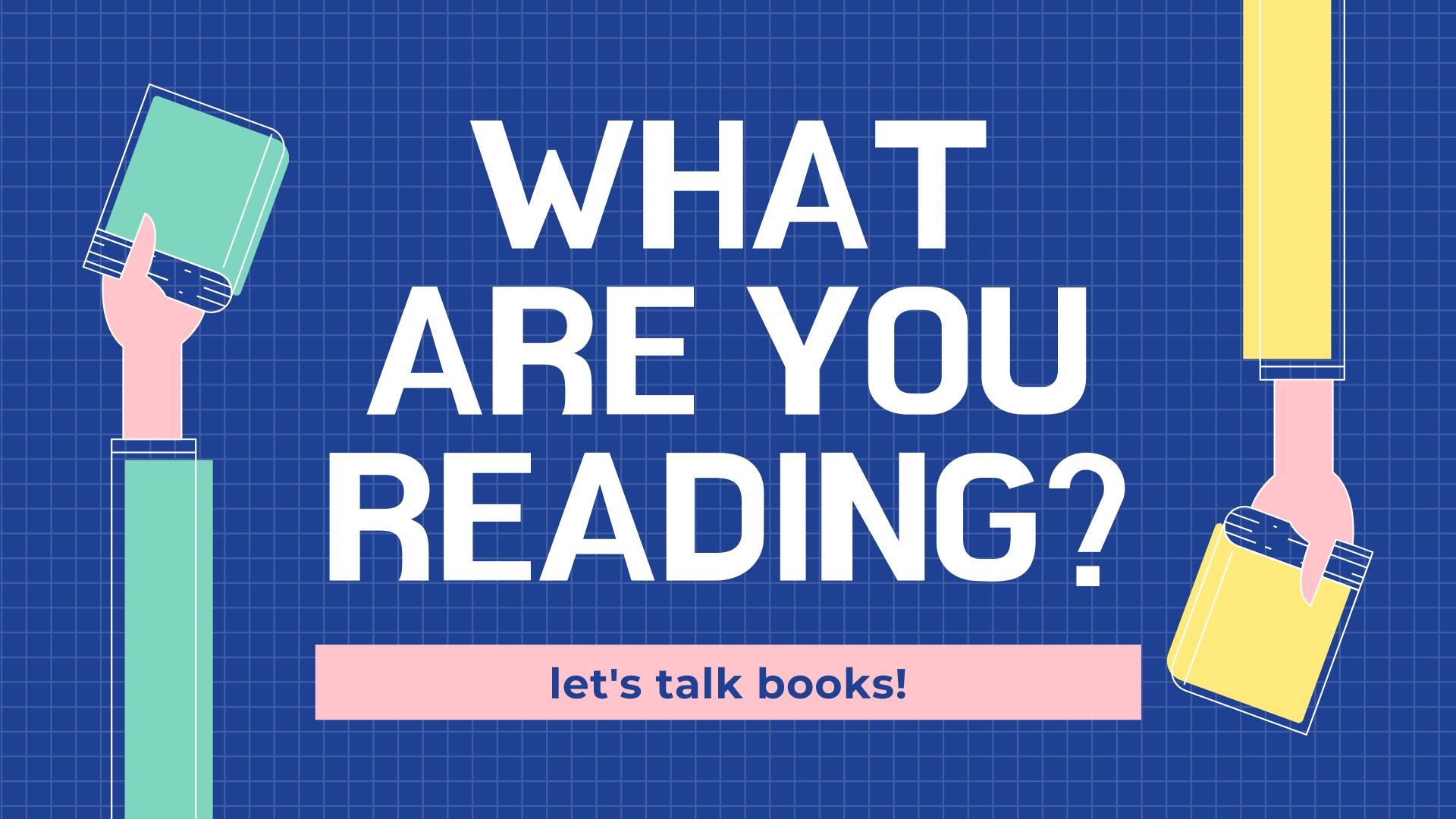 We want to hear all about what you're reading! Join us at 7:00 PM on the fourth Tuesday of each month to share your thoughts and hear what others are reading. If there's time, library director, Katie Pauls, will share some new titles in the collection.
Link to join: https://us02web.zoom.us/j/88053653111
2022 Dates
| | |
| --- | --- |
| January 25th | July 26th |
| Feburary 22nd | August 23rd |
| March 22nd | September 27th |
| April 26th | October 25th |
| May 24th | November 22nd |
| June 28th | December 27th |
---
Maquoketa Hometown Pride and Maquoketa Public Library have partnered to bring you Hometown Pride READS, a free community-focused book club whose main topic is just that – building community.

Limited copies of the titles will be available on a first come, first serve basis at the front desk. Participants are also encouraged to take part in our InterLibrary Loan program, download eBooks or audiobooks, or purchase their own copies. (Sharing of physical copies is a great way to build community!).

Not currently a library patron? What a great time to stop by the library and sign-up for a library card!

Hometown Pride READS is a partnership of Maquoketa Hometown Pride and Maquoketa Public Library.
No title currently selected.