The Maquoketa Public Library has two book clubs that meet every month. We also host book discussions from time to time, check our calendar for more details.
If you run or are thinking about starting a book club, we have a collection of multiple copies of books you are welcome to check out. We are also happy to help assist you in interlibrary loaning materials at a reasonable cost.
---
Fireside Book Club
This book club meets the third Tuesday of every month at 6:30 PM. We read mostly fiction but sprinkle in a few nonfiction books here and there. Some of the titles we've read in the past include Empire Falls by Richard Russo, Death Comes for the Archbishop by Willa Cather, and The Professor and the Madman by Simon Winchester.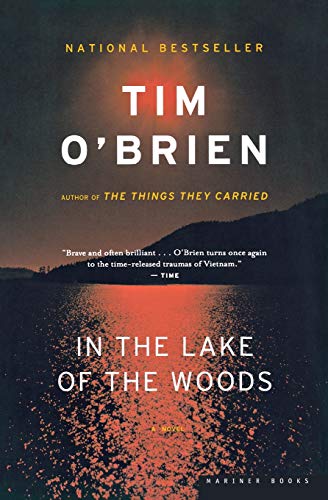 Coming Up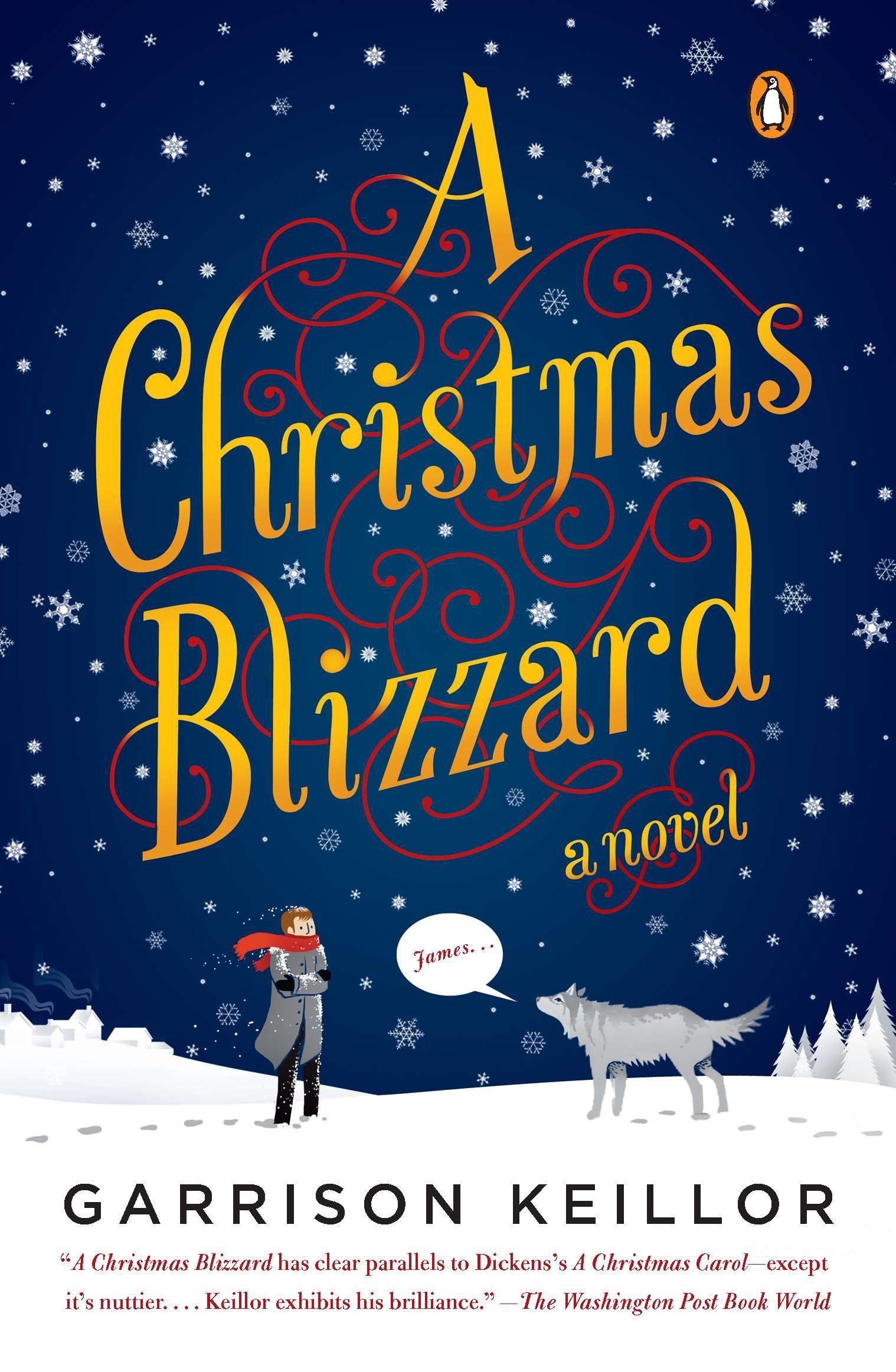 In the Lake of the Woods
by Tim O'Brien
This riveting novel of love and mystery from the author of The Things They Carried examines the lasting impact of the twentieth century's legacy of violence and warfare, both at home and abroad. When long-hidden secrets about the atrocities he committed in Vietnam come to light, a candidate for the U.S. Senate retreats with his wife to a lakeside cabin in northern Minnesota. Within days of their arrival, his wife mysteriously vanishes into the watery wilderness.
Join us at the library.
November 16, 2021 @ 6:30 PM
A Christmas Blizzard
by Garrison Keillor
Snow is falling all across the Midwest as James Sparrow, a country- bumpkin-turned-energy-drink-tycoon, and his wife awaken in their sky- rise apartment overlooking Chicago. Even down with the stomach bug, Mrs. Sparrow yearns to see The Nutcracker while James yearns only to escape-the faux-cheer, the bitter cold, the whole Christmas season. An urgent phone call from his hometown of Looseleaf, North Dakota, sends James into the midst of his lunatic relatives and a historic blizzard. As he hunkers weather the storm, the electricity goes out and James is visited by a parade of figures who deliver him an epiphany worthy of the season, just in time to receive Mrs. Sparrow's wonderful Christmas gift. Garrison Keillor's holiday farce is the perfect gift for the millions of fans who tune into A Prairie Home Companion every week.
Join us at the library.
December 21, 2021 @ 6:30 PM
---
Lunchtime Book Club
Formerly known as the Ladies' Book Club, this group meets every third Friday at noon. This group often focuses on lighter fare and often features female main characters and authors. Some of our past books include The Night Circus by Erin Morgenstern, A Northern Light by Jennifer Donnely, and The Girl on the Train by Paula Hawkins.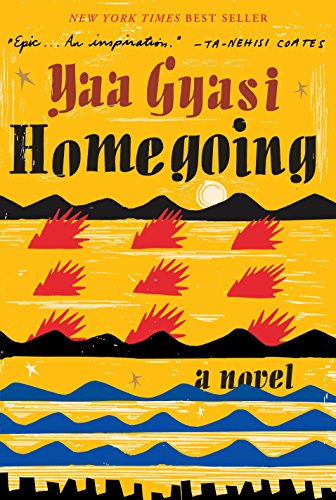 Homegrown
by Yaa Gyasi
The unforgettable New York Times best seller begins with the story of two half-sisters, separated by forces beyond their control: one sold into slavery, the other married to a British slaver. Written with tremendous sweep and power, Homegoing traces the generations of family who follow, as their destinies lead them through two continents and three hundred years of history, each life indeliably drawn, as the legacy of slavery is fully revealed in light of the present day.

Effia and Esi are born into different villages in eighteenth-century Ghana. Effia is married off to an Englishman and lives in comfort in the palatial rooms of Cape Coast Castle. Unbeknownst to Effia, her sister, Esi, is imprisoned beneath her in the castle's dungeons, sold with thousands of others into the Gold Coast's booming slave trade, and shipped off to America, where her children and grandchildren will be raised in slavery. One thread of Homegoing follows Effia's descendants through centuries of warfare in Ghana, as the Fante and Asante nations wrestle with the slave trade and British colonization. The other thread follows Esi and her children into America. From the plantations of the South to the Civil War and the Great Migration, from the coal mines of Pratt City, Alabama, to the jazz clubs and dope houses of twentieth-century Harlem, right up through the present day, Homegoing makes history visceral, and captures, with singular and stunning immediacy, how the memory of captivity came to be inscribed in the soul of a nation.
Join us at the library.
November 19, 2021 @ Noon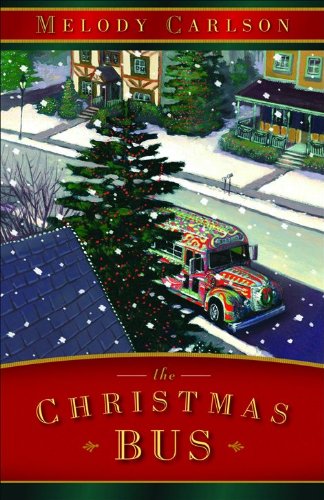 The Christmas Bus
by Melody Carlson
The people of Christmas Valley always celebrate Christmas to the fullest extent. The mayor plays Santa, every business is holiday themed, and there's a nativity for the kids each Christmas Eve. This town knows Christmas. But this year nothing goes according to plan. Shepherd's Inn is full of strangers, Mad Myrtle is causing problems, and a young couple with a baby due any minute rolls in to the middle of town in their Partridge Family-style bus. It's hardly the holiday Christmas Valley wanted--but it may be just what they need. This charming novella is sure to become a new Christmas tradition for readers who love a great holiday story.
Join us at the library.
December 17, 2021 @ Noon
---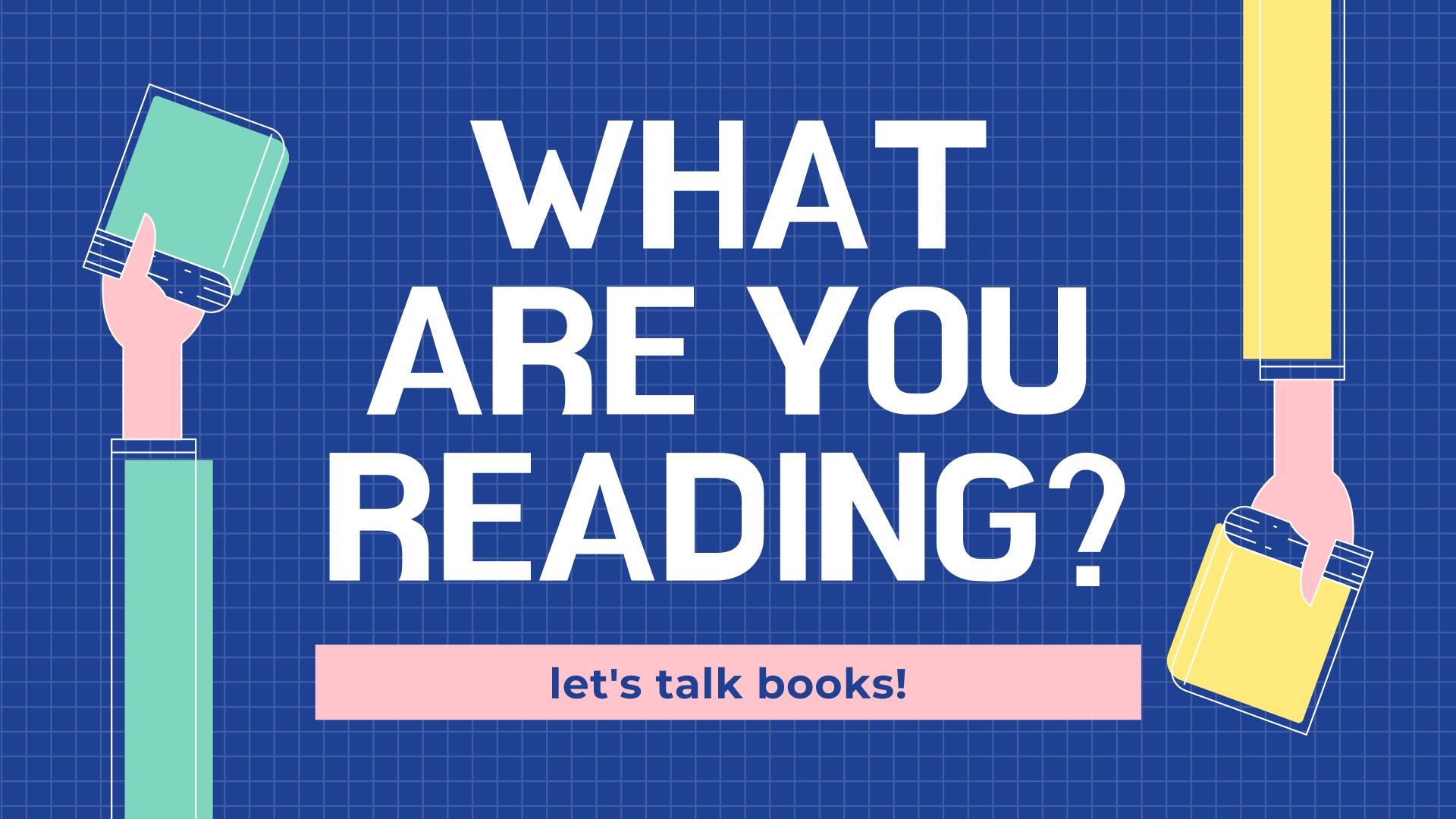 We want to hear all about what you're reading! Join us at 7:00 on the fourth Tuesday of each month to share your thoughts and hear what others are reading. If there's time, library director, Katie Pauls, will share some new titles in the collection.
Link to join: https://us02web.zoom.us/j/88053653111
November 23, 2021 @ 7:00 PM
December 28, 2021
January 25, 2022
---
Maquoketa Hometown Pride and Maquoketa Public Library have partnered to bring you Hometown Pride READS, a free community-focused book club whose main topic is just that – building community.

Limited copies of the titles will be available on a first come, first serve basis at the front desk. Participants are also encouraged to take part in our InterLibrary Loan program, download eBooks or audiobooks, or purchase their own copies. (Sharing of physical copies is a great way to build community!).

Not currently a library patron? What a great time to stop by the library and sign-up for a library card!

Hometown Pride READS is a partnership of Maquoketa Hometown Pride and Maquoketa Public Library.
No title currently selected.