The Maquoketa Public Library has two book clubs that meet every month. We also host book discussions from time to time, check our calendar for more details.
If you run or are thinking about starting a book club, we have a collection of multiple copies of books you are welcome to check out. We are also happy to help assist you in interlibrary loaning materials at a reasonable cost.
Fireside Book Club
This book club meets the third Tuesday of every month at 6:00 PM. We read mostly fiction but sprinkle in a few nonfiction books here and there. Some of the titles we've read in the past include Empire Falls by Richard Russo, Death Comes for the Archbishop by Willa Cather, and The Professor and the Madman by Simon Winchester.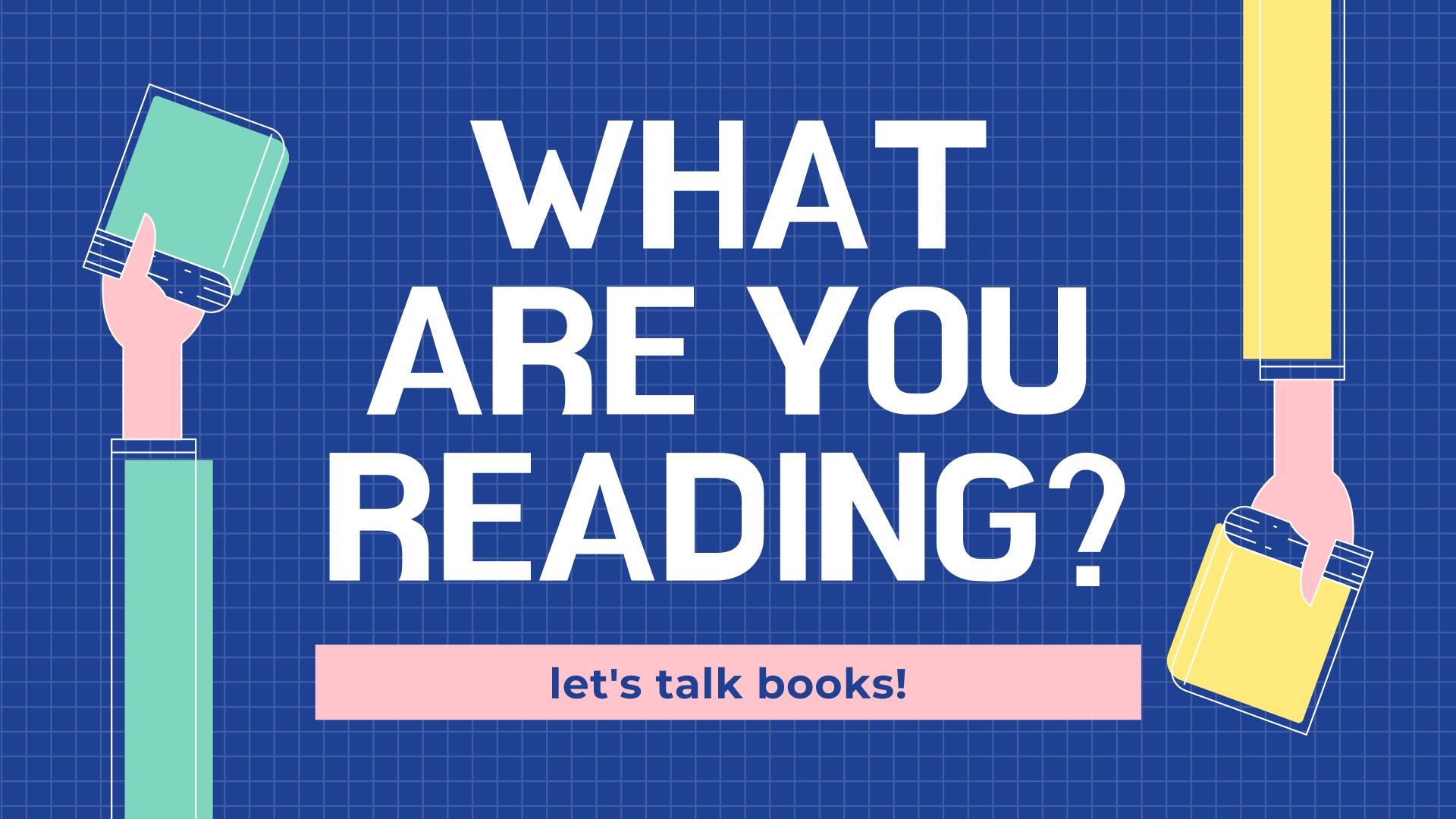 Coming Up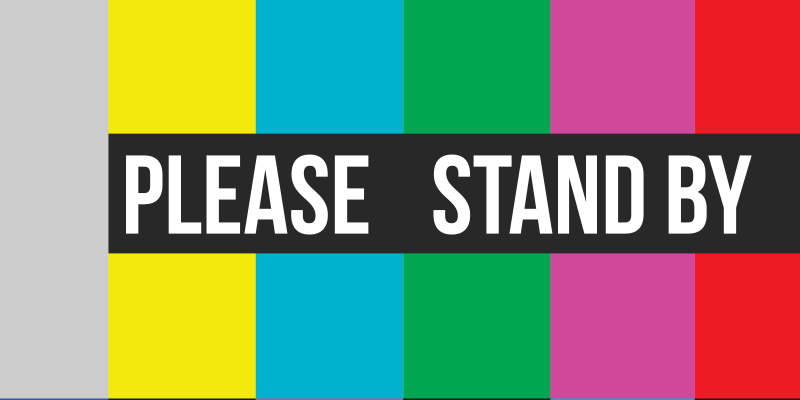 What Are You Reading?
Join us to discuss what we're you've been reading. A fun question we'll be talking about is what are some of your favorite books or books that have been milestones in your reading?

Link to join: https://us02web.zoom.us/j/88284018842
June 2020
We're not sure what June will bring. Stay tuned!
July 2020
Lunchtime Book Club
Formerly known as the Ladies' Book Club, this group meets every third Friday at noon. This group often focuses on lighter fare and often features female main characters and authors. Some of our past books include The Night Circus by Erin Morgenstern, A Northern Light by Jennifer Donnely, and The Girl on the Train by Paula Hawkins.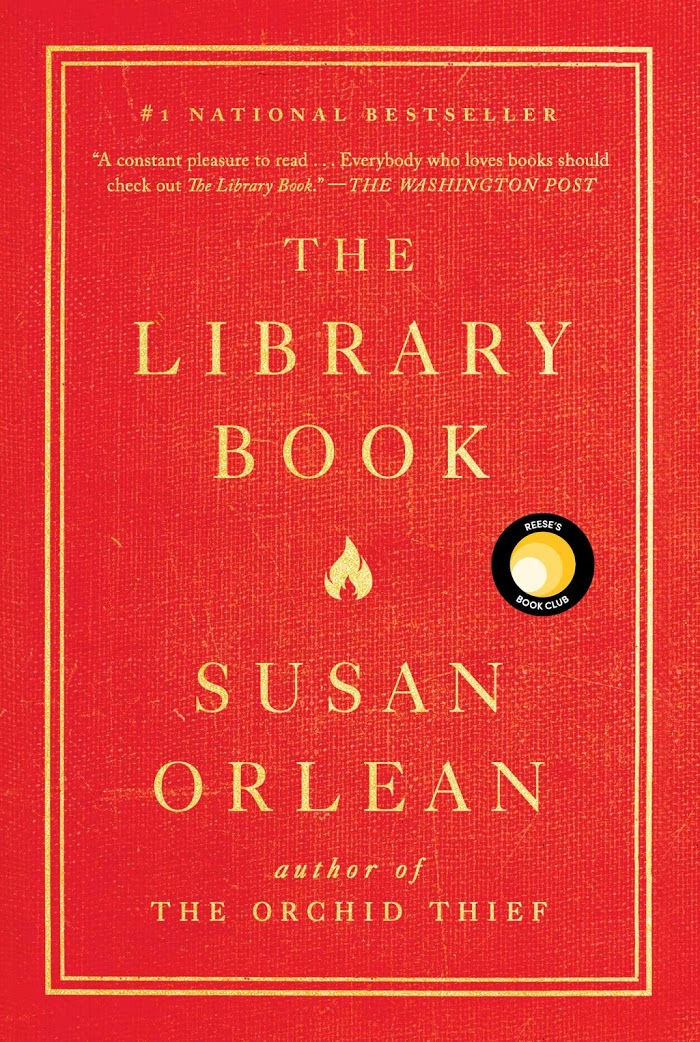 The Library Book
by Susan Orlean
On the morning of April 29, 1986, a fire alarm sounded in the Los Angeles Public Library. As the moments passed, the patrons and staff who had been cleared out of the building realized this was not the usual fire alarm. As one fireman recounted, "Once that first stack got going, it was 'Goodbye, Charlie.'" The fire was disastrous: it reached 2000 degrees and burned for more than seven hours. By the time it was extinguished, it had consumed four hundred thousand books and damaged seven hundred thousand more. Investigators descended on the scene, but more than thirty years later, the mystery remains: Did someone purposefully set fire to the library—and if so, who?

Weaving her lifelong love of books and reading into an investigation of the fire, award-winning New Yorker reporter and New York Times bestselling author Susan Orlean delivers a mesmerizing and uniquely compelling book that manages to tell the broader story of libraries and librarians in a way that has never been done before.
Join us on Zoom July 17th @ noon: https://us02web.zoom.us/j/89299882171
June 2020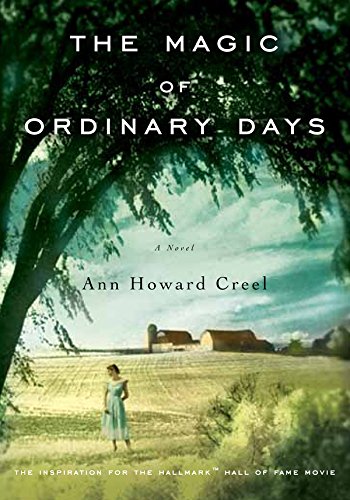 The Magic of Ordinary Days
by Ann Howard Creel
Olivia Dunne, a studious minister's daughter who dreams of becoming an archaeologist, never thought that the drama of World War II would affect her quiet life in Denver. But when an exhilarating flirtation reshapes her life, she finds herself in a rural Colorado outpost, married to a man she hardly knows. Overwhelmed by loneliness, Olivia tentatively tries to establish a new life, finding muchneeded friendship and solace in two Japanese American sisters who are living at a nearby internment camp. When Olivia unwittingly becomes an accomplice to a crime and is faced with betrayal, she finally confronts her own yearnings and comes to understand what she truly believes about the nature of trust and love.
July 2020
Maquoketa Hometown Pride and Maquoketa Public Library have partnered to bring you Hometown Pride READS, a free community-focused book club whose main topic is just that – building community.

Each month the Hometown Pride READS Book Club will read a different community-themed book. The first five books have been chosen and are listed below. Additional titles will be added throughout the year.

July 2020: Garbology: Our Dirty Love Affair with Trash by Edward Humes

On the last Friday of the month, participants are invited to a book discussion lead by a different community member at the Maquoketa Public Library from noon to 1 PM. Can't make it to the discussion? No problem! Feel free to read along and join us if you can. No sign-up is required.

Limited copies of the titles will be available on a first come, first serve basis at the front desk. Participants are also encouraged to take part in our InterLibrary Loan program, download eBooks or audiobooks, or purchase their own copies. (Sharing of physical copies is a great way to build community!).

Not currently a library patron? What a great time to stop by the library and sign-up for a library card!

Hometown Pride READS is a partnership of Maquoketa Hometown Pride and Maquoketa Public Library.