Are you wondering what to read next? Staff at the library would love to help you find your next favorite book. Use our contact form to submit your request for suggestions, choose Reader's Advisory from the subject list. Let us know what kind of book you're looking for, include some books you've enjoyed and what you liked about them to help us tailor your recommendations.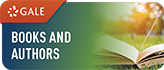 Gale Books and Authors
Gale Books and Authors offers new ways to explore the endless possibilities and combinations of books, authors, genres and topics. This resource is a reader's advisory database that makes finding a great read much less challenging. With fun ways to browse, an intuitive design, read-alikes, reviews, award winners and themed booklists, and more this resource answers the age-old question, "What do I read next?" Click here to see all of the databases available to MPL patrons.
---
Fantastic Fiction
We use Fantastic Fiction at the library a lot. If you're wondering what book is next in your favorite series or what books and series your favorite author has written, this is a great resources.
Fantastic Fiction is an online catalog of authors and books for those of us who love to read fiction.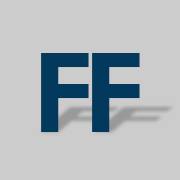 ---
---
The most popular social media platform for reading. Think Facebook but for books. This site is great for sharing what you're reading with friends. It's also great for reading reviews from other regular folks, entering free book giveaways, and keeping a record of what you've read and when. Create a reading goal for the year and join an online book club for whatever your specific reading interests might be.