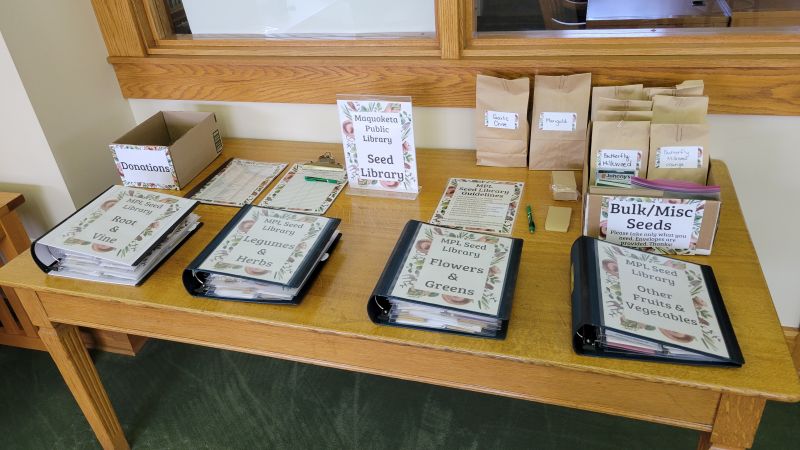 We are happy to announce that our Seed Library is open for business. Our Seed Library provides free seeds to our community in the interest of healthy living and sustainability. It is stocked through donation, so please consider donating if you have extra seeds.
How to use the Seed Library:
Look through the list of seeds or binders to find what you want.

The list of seeds is alphabetical, new seeds will be listed on the last page. The third column will tell you where to find a particular seed, binder or in the Bulk/Misc box.

For packets, take one (or more) brown envelope/s of seeds and a copy of the seed packet if you want the information.
For Bulk/Misc seeds, use the provided envelopes to take what you want. Write on the envelope what it contains.
Record what you're taking on the sign out sheet. Leaving your name is optional.
Here are some guidelines:
Take only what you intend to use.
Record what you're taking.
Take the envelope and copy of packet for prepackaged seeds.
For seeds not already in envelopes, use one of the provided empty envelopes to take what you need. Remember to write on it!
Label donations with type of plant if they aren't in envelopes.