The Maquoketa Public Library is changing up book clubs for 2023. Instead of reading two separate books each month, we're choosing one title and offering two options to meet for discussion. Past titles include Empire Falls by Richard Russo, Bear Town by Fredrik Backman, The Rose Code by Kate Quinn, and The Passengers by John Marss.
If you run or are thinking about starting a book club, we have a collection of multiple copies of books you are welcome to check out. We are also happy to help assist you in interlibrary loaning materials at no cost.
---
Sea of Tranquility
by Emily St. John Mandel
Edwin St. Andrew is eighteen years old when he crosses the Atlantic by steamship, exiled from polite society following an ill-conceived diatribe at a dinner party. He enters the forest, spellbound by the beauty of the Canadian wilderness, and suddenly hears the notes of a violin echoing in an airship terminal—an experience that shocks him to his core.

Two centuries later a famous writer named Olive Llewellyn is on a book tour. She's traveling all over Earth, but her home is the second moon colony, a place of white stone, spired towers, and artificial beauty. Within the text of Olive's best-selling pandemic novel lies a strange passage: a man plays his violin for change in the echoing corridor of an airship terminal as the trees of a forest rise around him.

When Gaspery-Jacques Roberts, a detective in the black-skied Night City, is hired to investigate an anomaly in the North American wilderness, he uncovers a series of lives upended: The exiled son of an earl driven to madness, a writer trapped far from home as a pandemic ravages Earth, and a childhood friend from the Night City who, like Gaspery himself, has glimpsed the chance to do something extraordinary that will disrupt the timeline of the universe.

A virtuoso performance that is as human and tender as it is intellectually playful, Sea of Tranquility is a novel of time travel and metaphysics that precisely captures the reality of our current moment.
Join us at the library.
Tuesday, May 16th @ 6:30 PM
OR
Friday, May 19th @ noon
Dear County Agent Guy: Calf Pulling, Husband Training, and Other Curious Dispatches from a Midwestern Dairy Farmer
by Jerry Nelson
In the tradition of Mark Twain and Jean Shepherd, Dave Barry and Garrison Keillor, Jerry Nelson is a humorist whose beat is the American heartland, a small-town world of pickup trucks and Sunday night pancake dinners, dropping in on neighbors and complaining about the county agent.

His depictions of daily life, from the point of view of an ex-dairy farmer and taciturn husband with a twinkle in his eye, are read by 250,000 people a week—and occasionally woven into Prairie Home Companion scripts. These are stories of courtship; childbirth—he offers the delivery room doctor the use of his calf puller; family; neighbors; chores; and the duties of a father—why is it that a man who spends his days in cow manure can't change a baby's diaper? Knee-slappingly funny one moment, poignant the next, it's a very special look at a distinctly American way of life.
We'll be meeting at Moore Local (605 Birch Dr, Maquoketa)
Tuesday, June 20th @ 6:30 PM
OR
Friday, June 16th @ noon
---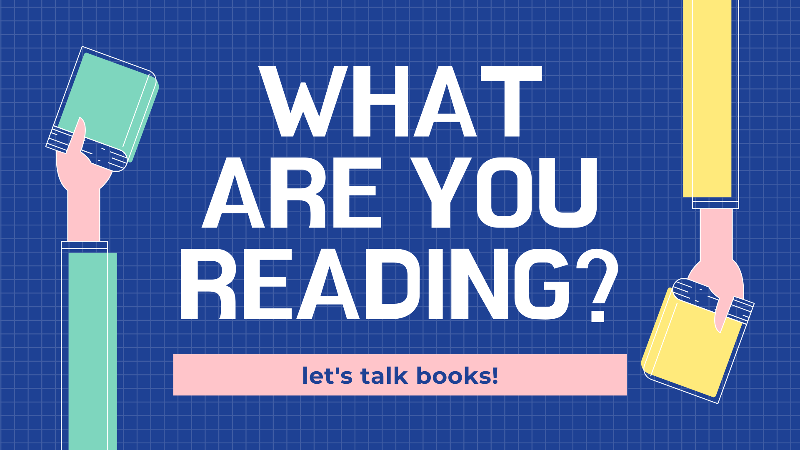 What Are You Reading
Join us at 7 PM on Tuesday, May 23rd via Zoom to discuss what we've been reading.
---
Maquoketa Hometown Pride and Maquoketa Public Library have partnered to bring you Hometown Pride READS, a free community-focused book club whose main topic is just that – building community.

Limited copies of the titles will be available on a first come, first serve basis at the front desk. Participants are also encouraged to take part in our InterLibrary Loan program, download eBooks or audiobooks, or purchase their own copies. (Sharing of physical copies is a great way to build community!).

Not currently a library patron? What a great time to stop by the library and sign-up for a library card!

Hometown Pride READS is a partnership of Maquoketa Hometown Pride and Maquoketa Public Library.
No title currently selected.