What is a blackout poem?
A blackout poem is when a poet takes a marker (usually black marker) to already established text—like in a newspaper—and starts redacting words until a poem is formed. The key thing with a blackout poem is that the text AND redacted text form a sort of visual poem. Writer's Digest
What's in a kit?
If you pick up a kit at the front desk you will get:
10-15 pages of discarded book pages
a permanent marker
pack of crayons
printed copy of directions
Who can participate?
Anyone is invited to participate. This program is designed for older kids, teens, and adults.
How do I participate?
All you need to do is pick up a kit from the front desk, create your poetry, and return one (or more) to us so we can add it to our display. Once you've returned your poem, you'll be entered to win $25 in Chamber Bucks.
Links to more info:
http://www.nowsparkcreativity.com/2018/10/the-easy-guide-to-blackout-poetry.html
https://medium.com/offbeat-poetry/the-history-of-blackout-poetry-ca8985f04c35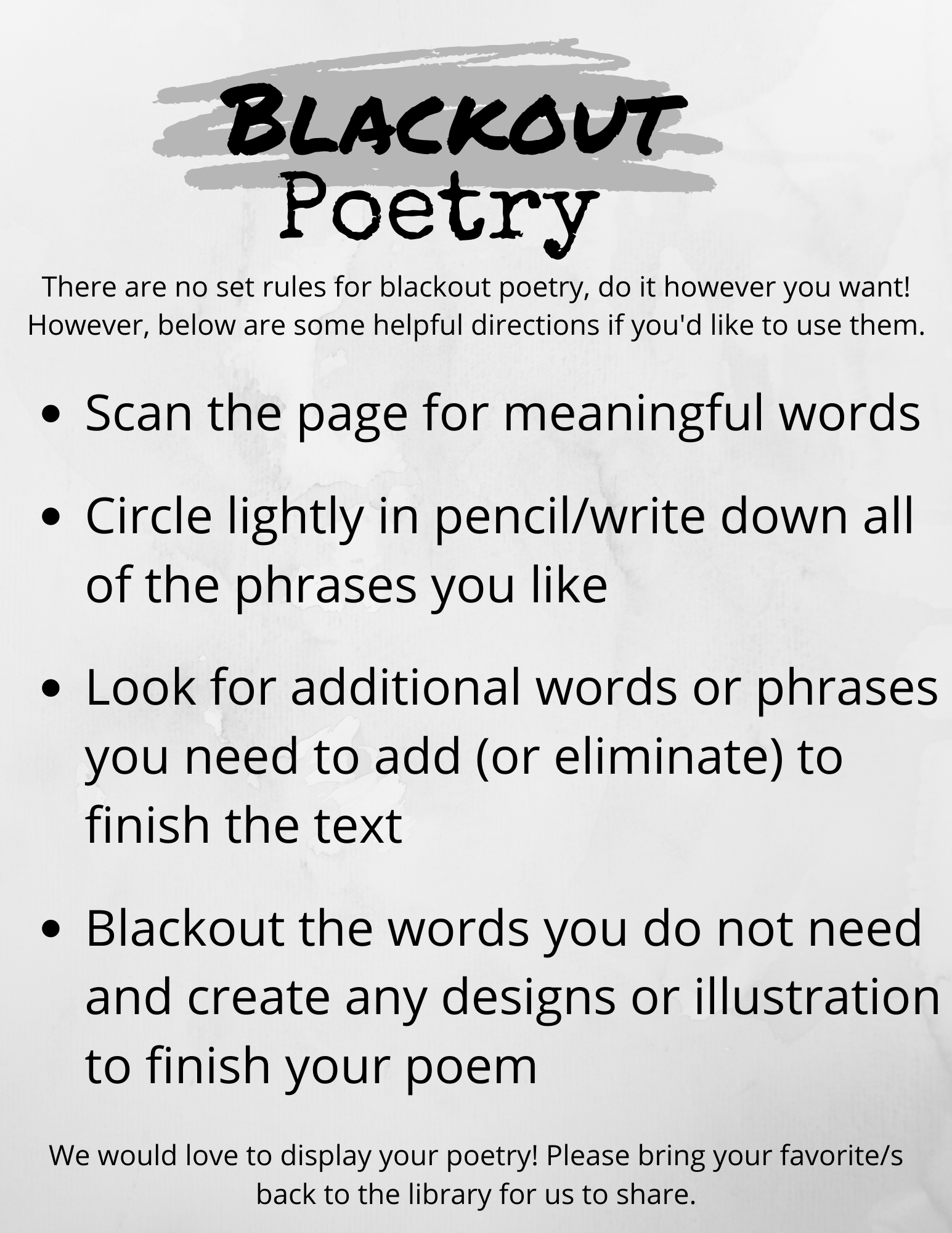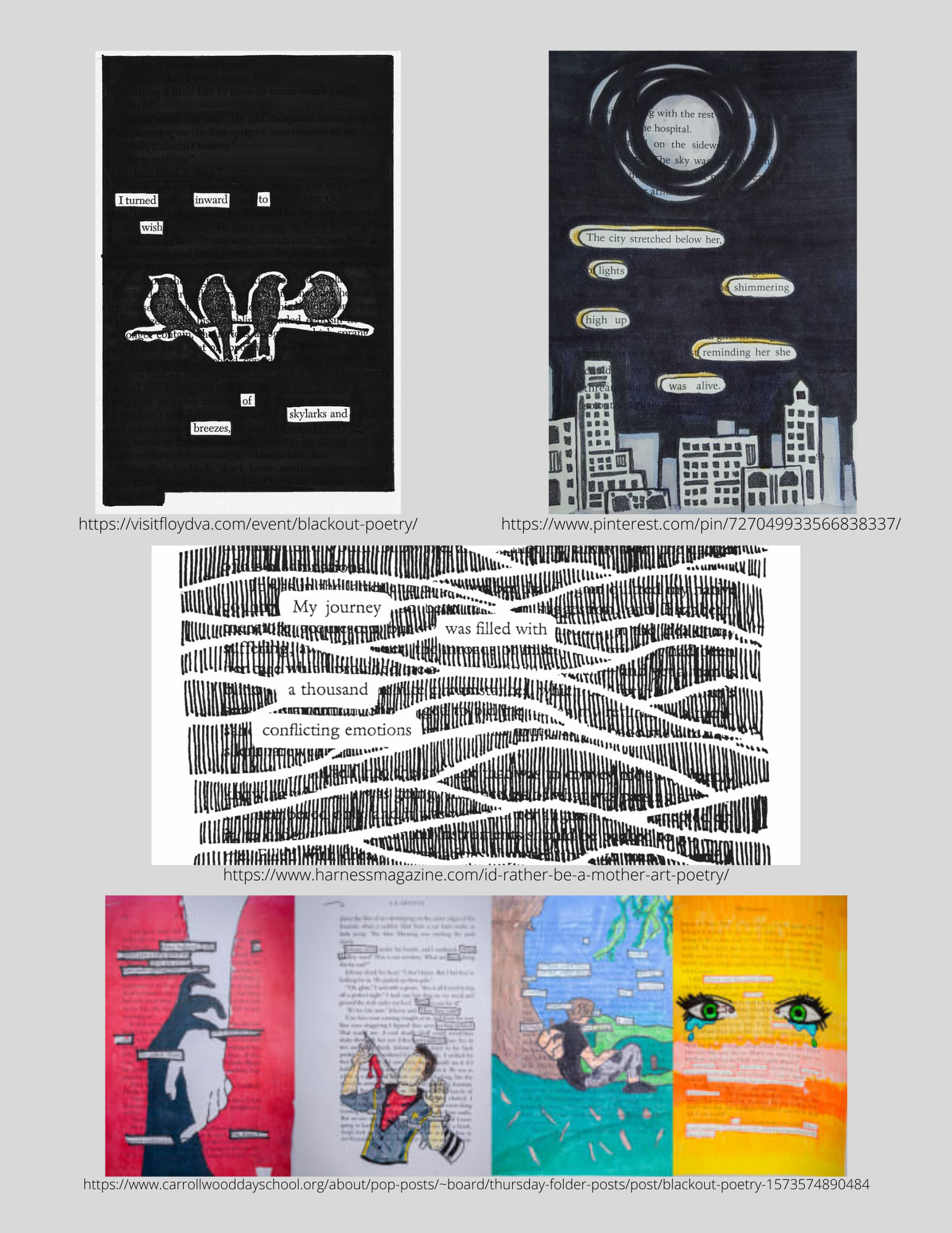 ---